On April 12,2021, First Philec, Inc. launched its digitized submission of invoices for all Local Direct and Indirect Vendors using the Google Form
Online orientations were made last April 21,2021 to targeted vendors to make sure that the new system for collecting and processing invoices is properly cascaded prior to the full implementation which commenced last May 10, 2021. The vendor orientation was conducted by Mr. Mark Joseph Manalo, Lead for Vendor Management and Mr. Marvyn Clarito, Strategic Sourcing Specialist.
Vendors don't need a Google Account to access the link; just access to Google Chrome and they can start submitting their invoices. Once vendors submit their invoices in the AP Documents Submission Form, they can now track the real-time status of transactions and will receive a notification whether their invoices are good for payment or more information is needed before First Philec can process remittance.
This Google form (AP Documents Submission) was developed by Enterprise Services in collaboration with the different functions involved in invoice validation such as Finance, Warehouse, Strategic Sourcing and Supply Planning. Covered in this are all PO based vendors, subcontractors, and service providers.
Benefits of the digitized submission:
Cloud based - The cloud gives users access to the system from anywhere and increases visibility which also increases collaboration and productivity. Moreover, information is centralized in a single platform and eliminates maintenance of separate monitoring files
Better Collaboration - This allows many people as necessary to collaborate on a particular payable in real time; everyone with an interest in a specific invoice can make an update, provide feedback, seek clarification, provide reasons for discrepancies, all in one platform and in just click of a button
Time savings - No more flying of emails for follow ups, no more invoice checking or lost invoices; addresses instances where documents are sent to wrong email addresses
Improved accuracy - Eliminates maintenance of multiple and separate monitoring files from each group, it also improves not just productivity but also accuracy as it eliminates multiple encoding of data or data entry of same information or line item on multiple and redundant monitoring files where likelihood of human error occurs
Process Flow:
1. Vendor to open the AP Documents submission link.

2. Vendor to input the needed information.
Guidelines are also available at the Google Form.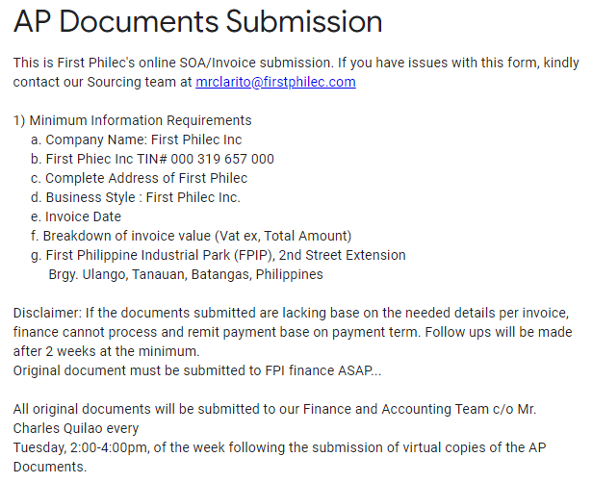 3. After the vendor fills up necessary fields they need to attach the supporting documents.
Another Guideline is visible for reference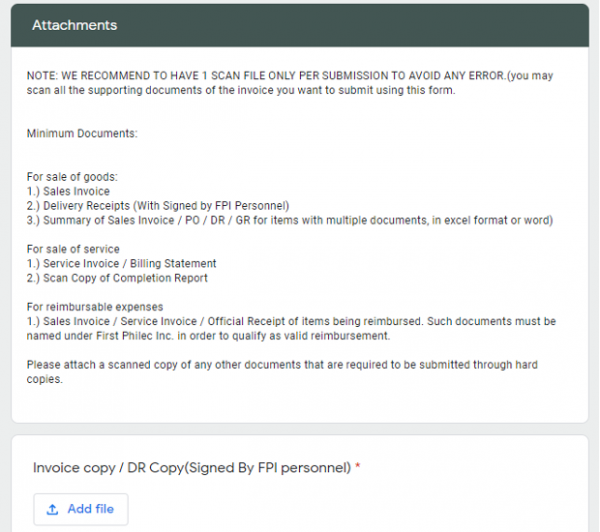 4. Once all fields are filled up, the vendor can now submit the Google Form.
Submission is per invoice.

5. Email response will be received by the vendor.
Now, vendors can track the latest status of their submitted invoice by clicking the request# per request.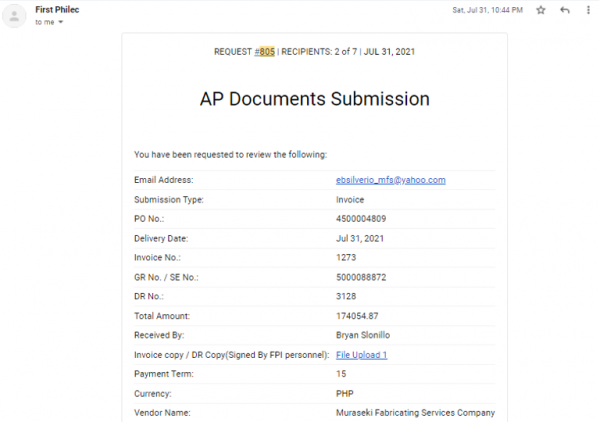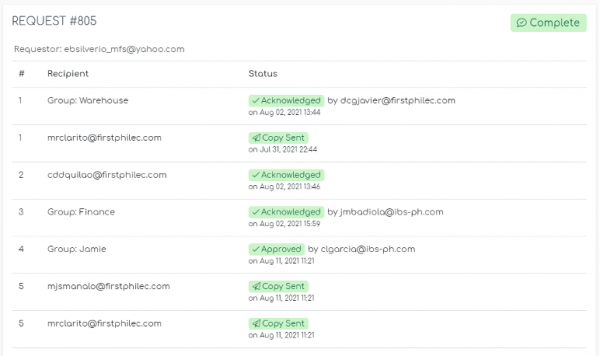 6. An email will be received by the vendor once the request has been completed.
Vendor to receive note that invoice was processed. Wait for the notification from the treasury department for OR/CR submission prior payment.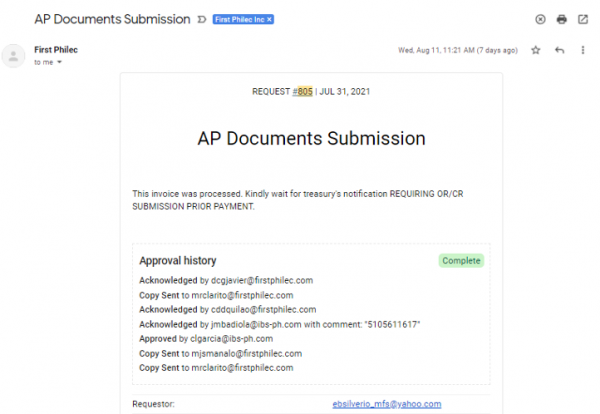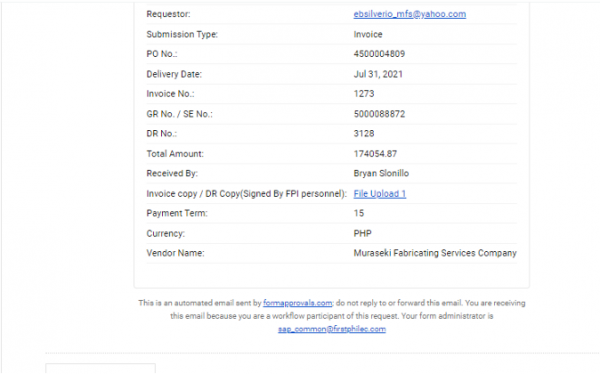 7. Before the due date the vendor will receive email notification requesting for OR/CR (using Google Form).
Vendor to click the link to submit respective OR/CR.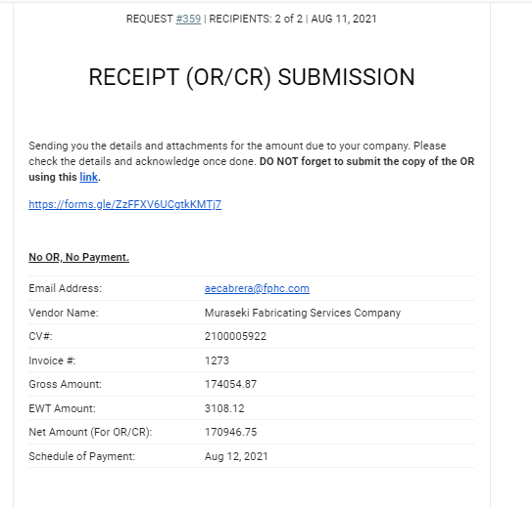 8. Vendor to submit the needed OR/CR in Google Form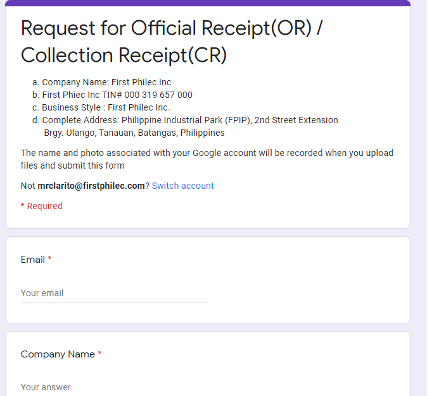 9. Once OR/CR is received by the FPI Treasury Department they will then process the remittance.
Once payment is remitted an email will be received by the vendor that the payment is DONE and vendor can check it with their bank.