The Employers Confederation of the Philippines, or also known as ECOP, has featured First Philec in their Business Cases, Business Cares series on Good Business Practices for responses during the Enhanced Community Quarantine. Other companies showcased in their series were Ayala Group of Companies, De La Salle Health Science Institute, Jollibee Foods Corporation, LBC Express and more.
First Philec would like to thank ECOP for including our efforts to ensure our employees and our community are safe amidst the pandemic in their business case series.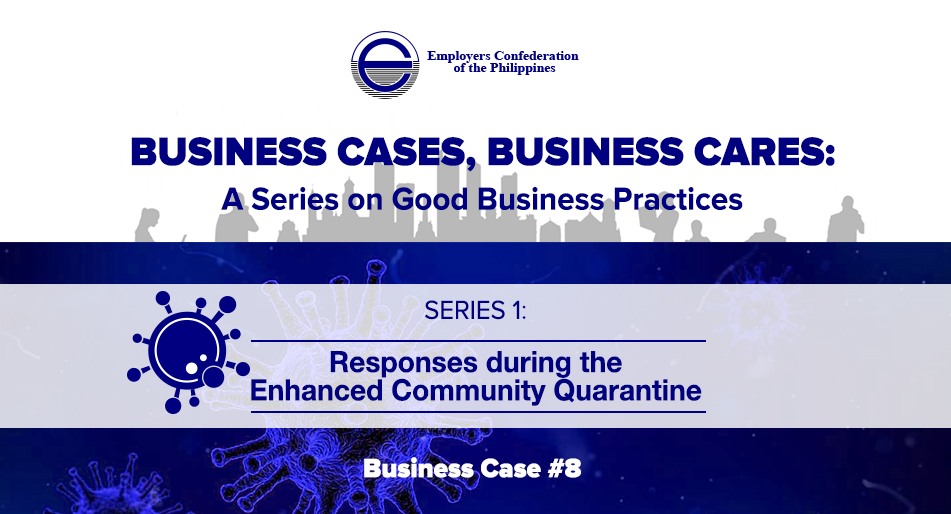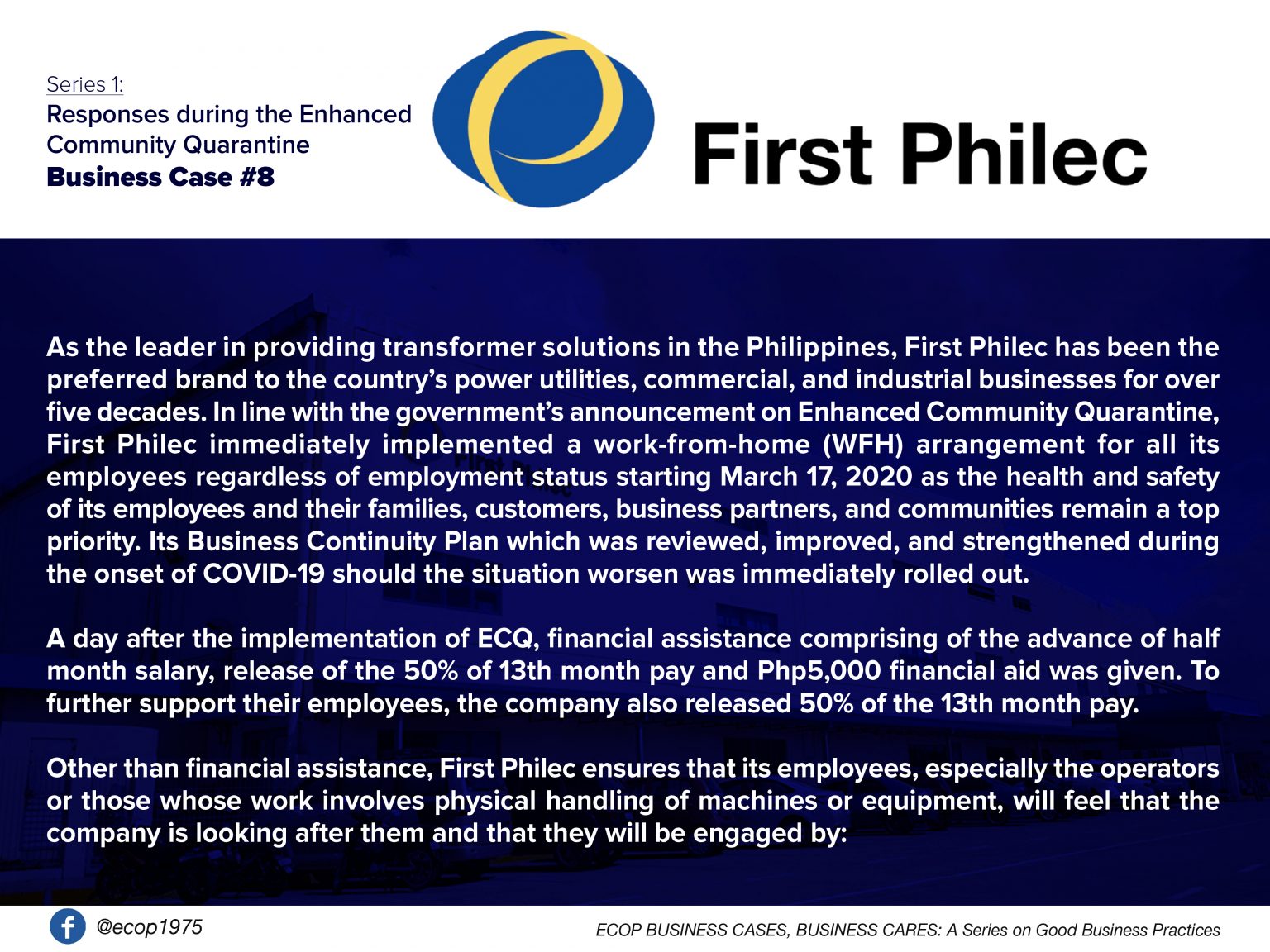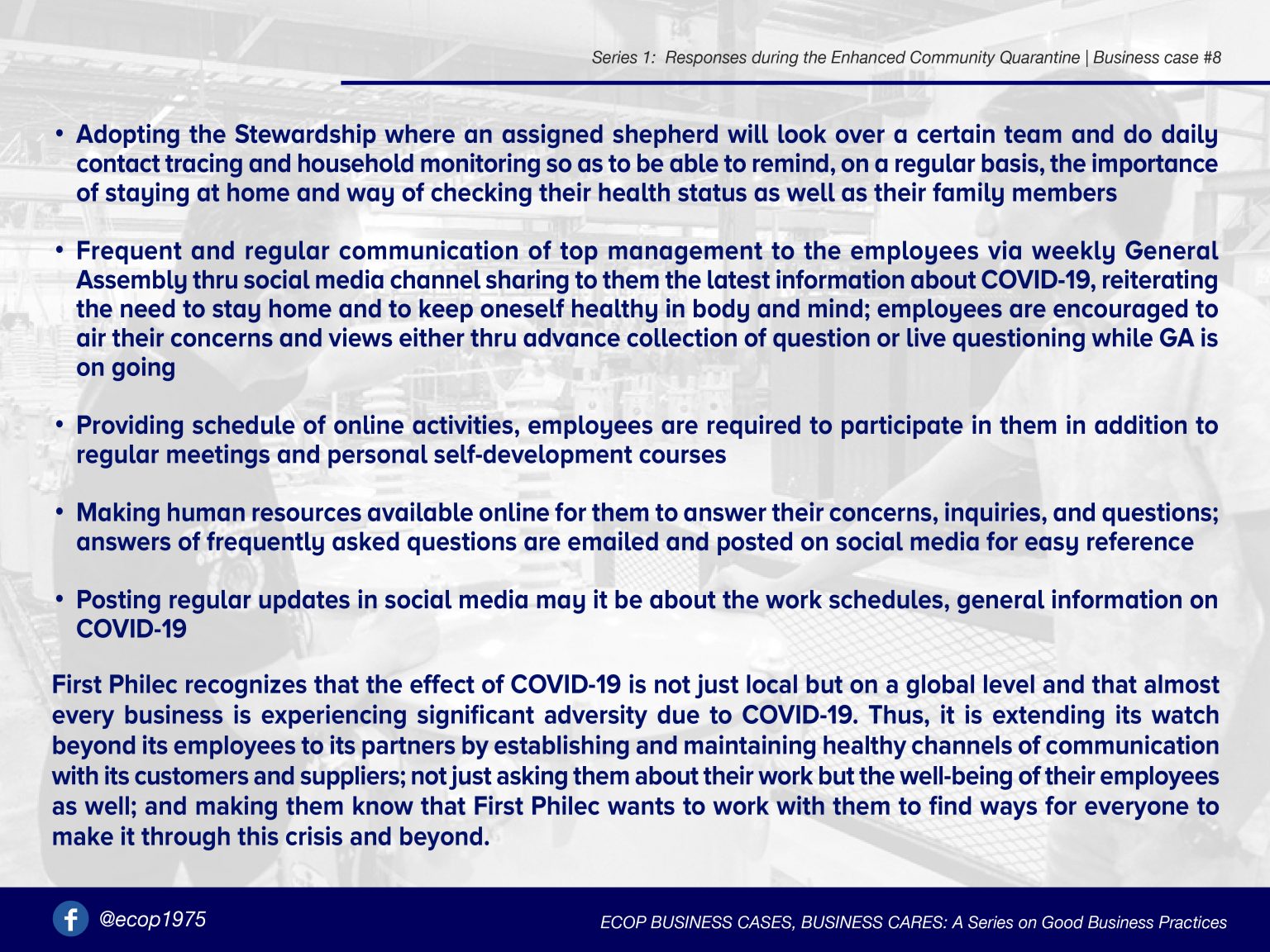 Source: The Employers Confederation of the Philippines
Established in 1975, the ECOP is an organization that acts as a voice for the entire business community pertaining to important national issues related to employment, industrial relations, labor issues, and related social political policies.